Som brud skal du i meget god tid, se på brudekjoler. Det kan tage tid, at finde den helt rigtige, som passer til dig i stil og farver.
Husk på, at den sandsynligvis skal rettes til flere gange undervejs.
Gammel overtro siger, at bruden ikke selv må sy sin kjole, men det er der nu mange der gør alligevel. Hvis du kan sy og gerne vil kreere din egen brudekjole, skal du også være i god tid. Det tager længere tid end man lige kalkulerer med. Find stof, farver, pynt og ikke mindst slørstof som passer til kjolen. Det kan være en fordel, at se på stof mange steder og købe i udsalgstiden.
Her giver vi et par tip om hvordan du finder det snit som passer til netop din figur.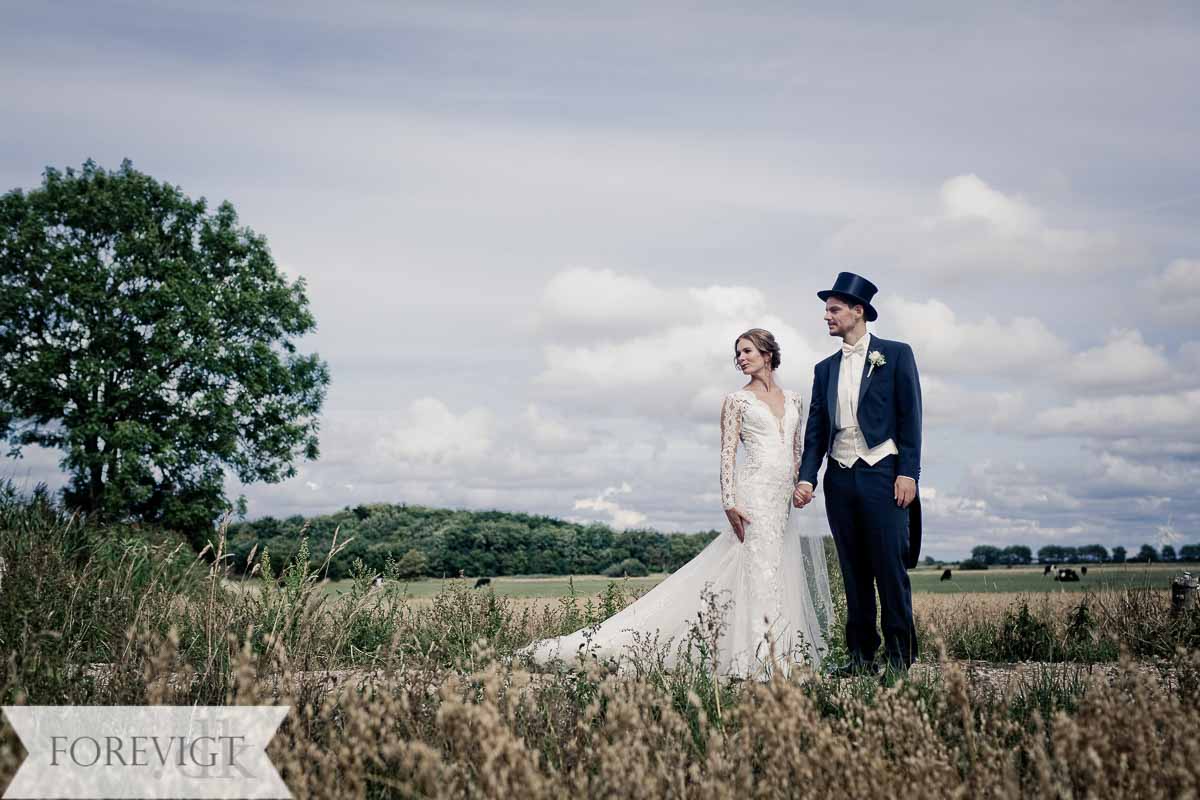 Bryllup Fyn
Bryllup Herthadalen
Bryllup Hindsgavl Slot
Bryllup Holbæk
Bryllup Nørre Vosborg
Bryllup Horsens
Bryllup Hotel Hvide Hus
Brudekjoler
Bryllup Hotel Sixtus
Timeglas
Din barm og dine hofter er meget tæt i mål, men din taljer er markant mindre end hofterne. Ofte ses dette som den ideele figur.
SE EFTER skødtaljelinier eller faldende taljelinier, da disse vil fremhæve figuren.
Se efter simple klassiske linier som f.eks. prinsessekjoler. Stropløse kjoler eller kjoler med lave halslinier er gode.
UNDGÅ kraftige kjoleliv og detaljerede skørter, da disse vil få dig til at se kraftigere ud. Undgå ligeledes høje hals/kravelinier og markante detaljer, som vil skjule dine fortrin.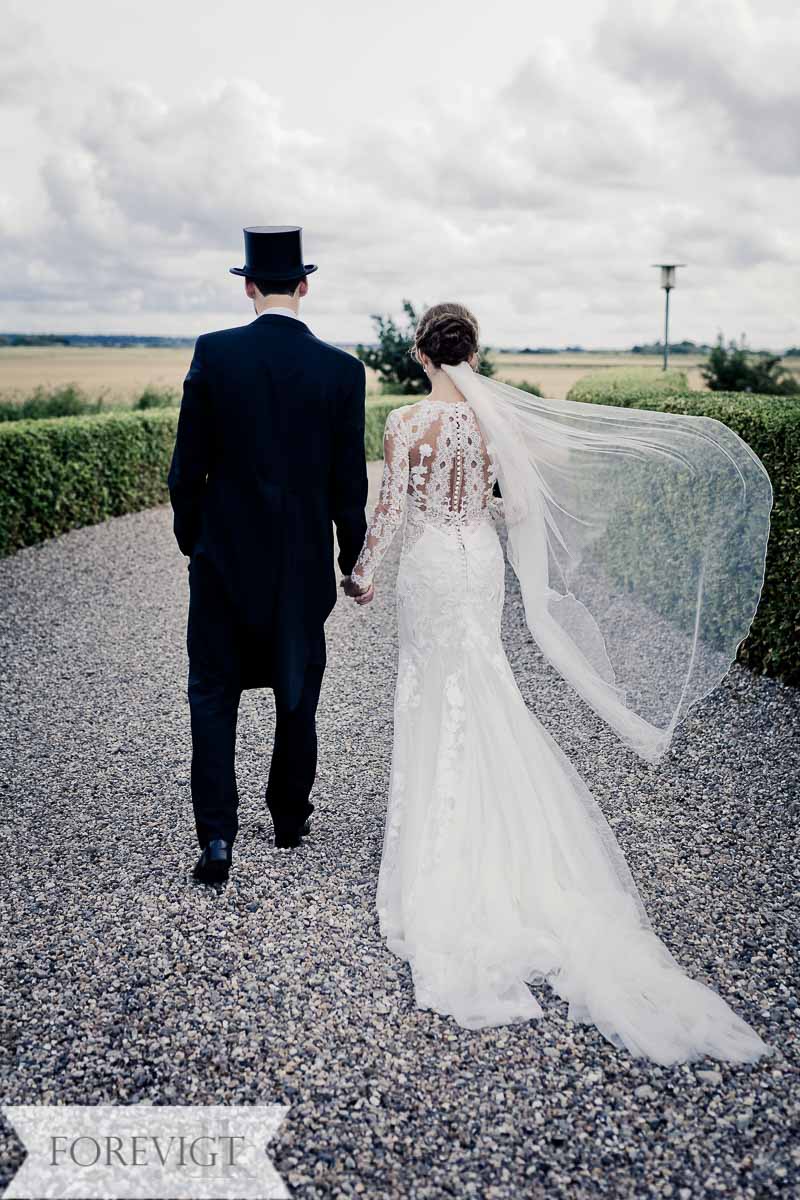 Firkant
Din krop er lang og lige. Skuldrene og hofterne er meget ens i størrelse og taljer er ikke synderligt synlig.
SE EFTER store taljer, da disse vil skjule figuren og flytte fokus til kjolelivet og sygningerne. Store og brede skuldre og ærmer med mange detlajer vil gøre skuldrene bredere. Fuldt skørt med vandret sygning eller detaljer er bedst. Find gerne stof som holder formen godt som eksempelvis silke eller taft. Udsmykkede halslinier/kraver vil få skuldrene til at virke bredere.
Bryllup Faaborg
Bryllup Fyn
Bryllup Herthadalen
Bryllup Hindsgavl Slot
Bryllup Holbæk
Bryllup Nørre Vosborg
Bryllup Horsens
UNDGÅ smalle former med lodret stil som eksempelvis hele kjoler. Find gerne mange detaljer på eneten over-, eller underdelen – men ikke på dem begge.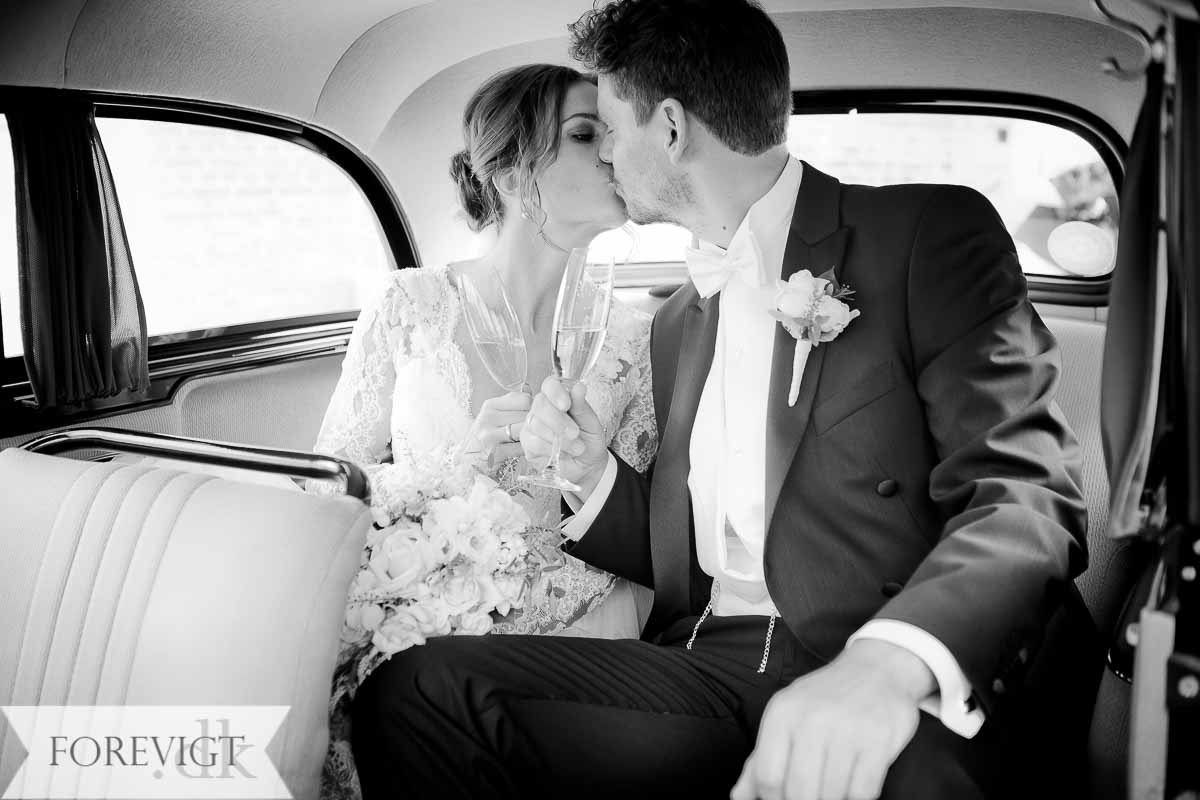 Omvendt trekant/triangel
Dine skuldre er bredere end dine hofter eller nedre del af kroppen. Dine skuldre er brede og din barm er stor, mens dine ben er slanke/smalle.
SE EFTER simple kjoleliv hvor betoningerne er så få som muligt og med åbne halsliner/kraver, der ikke er for vidde eller lave. Simple ærmer med små sygninger som følger den naturlige skulderlinie er perfekte.
Fuldt skørt eller hele kjoler med fuldt slæb vil give indtryk af, at du har flere kurver og former i underkroppen. Se også efter kjoler med sløjfer,perler og andet pynt.
UNDGÅ lave kravelinier mange perler og store ærmer med mange detalje og lige skørter uden omslag eller peplums.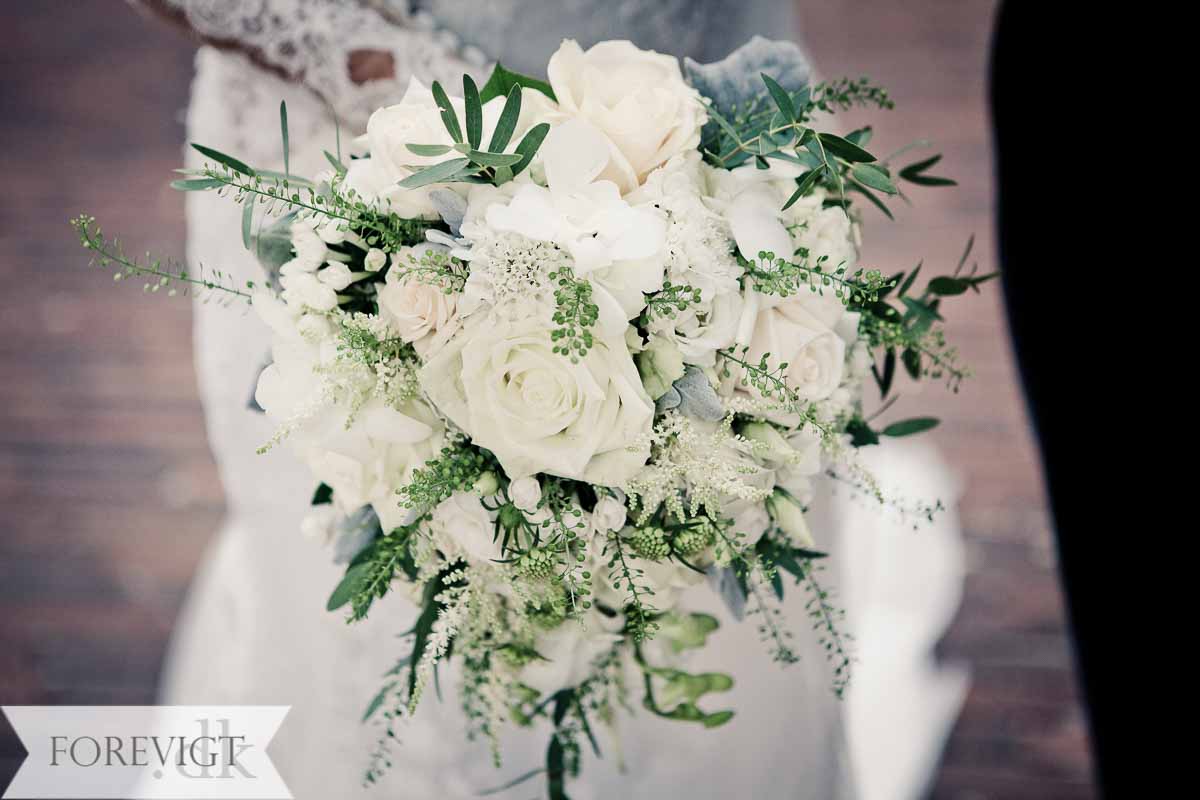 Trekanten/trianglen
Også kendt som pæreform. Du er smal over taljen og bred forneden. Dit brystmål er ikke stort, og dine hofter er markante.
SE EFTER kjoler der har afpasset kjoleliv med fuld skørt som vil understrege taljen mens den nedtoner hofterne. Kjoleliv der er vævet eller betonet med blonder og perler vil skabe illusionen om en mere fyldig overkrop. Se efter kjoler uden blonder på skørtet og med få syninger. Cirkelskørt er ideelt.
Bryllup Hotel Hvide Hus
Bryllup Hotel Sixtus
Bryllup i Aarhus
Aarhus bryllup
Botanisk have
Bryllup i KBH
Bryllup Nordsjælland
Bryllup Odense
Lange ærmer vil få skulderne til at virke bredere. Kravekanter med udsmykning eller folder vil også gøre overkroppen bredere.
UNDGÅ kjoler med høje kraver, der vil få skulderne til at virke smallere. Undgå skyggevirkninger med flere lag eller havfruehaler på skørtet. Skørter der har ekstra fylde omkring hofterne, markerede syninger og folder på ryggen. 
Kjolens historie
Når et bryllup er fastlagt skal der findes brudekjole. Der findes nok ikke mange brude, som ikke vil følge sig som en beundret prinsesse netop den dag. Og lige meget om man vælger den traditionelle hvide kjole, eller en med lidt mere farve på, så er der nogle skikke forbundet med valget. Der vil nok altid stå en ring af magi og fortryllelse omkring en brud, som på bryllupsdagen er i centrum.
Hvis vielsen er borgerlig, og foregår på et rådhus, skiftes brudekjolen ud med en flot festkjole. Men der er ingen regler for, hvilken farve kjolen skal have, og der er heller ingen, der siger, at en rådhus-brud ikke kan have hvid brudekjole på.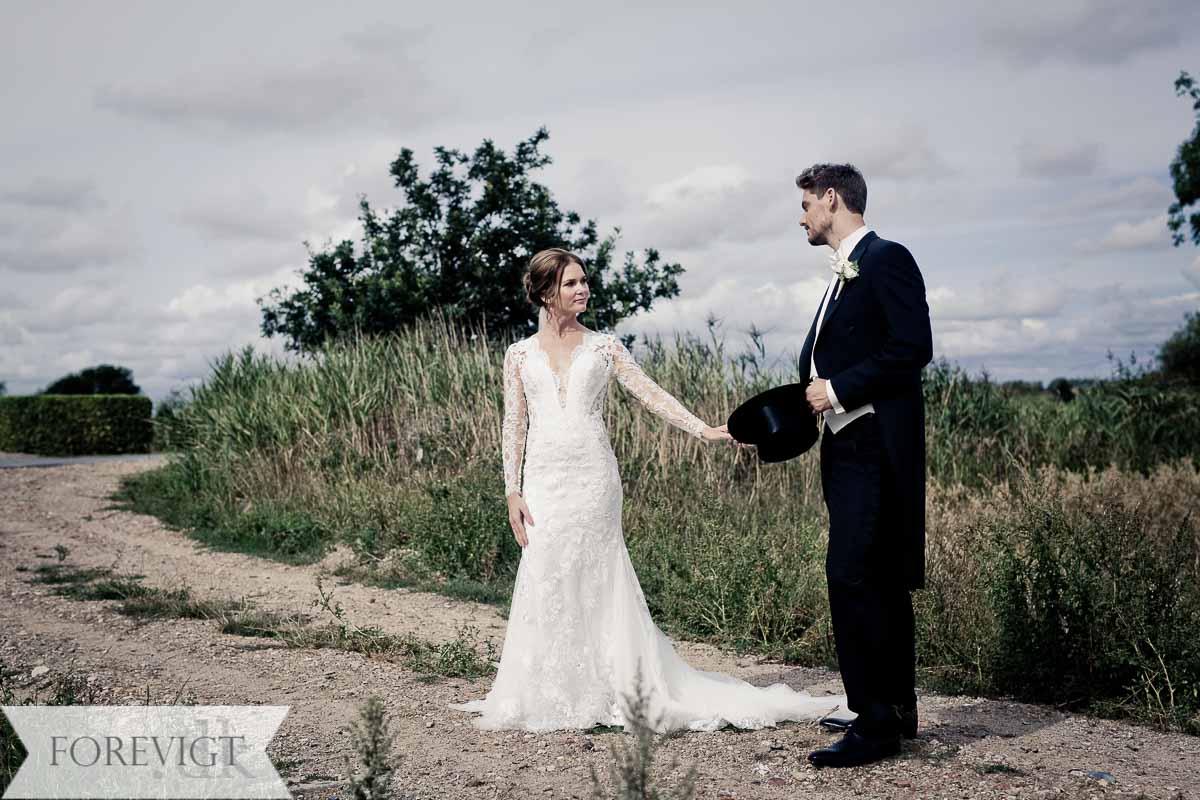 I de højere sociale lag er den hvide brudekjole af og til blevet brugt i middelalderen, men i de følgende århundreder slog andre farver igennem.
I slutningen af 1700-tallet blev det igen almindeligt i disse kredse, at bruden skulle bære en hvid brudekjole, og denne skik har holdt sig helt frem til i dag.
Sideløbende med denne udvikling kunne man hos landbefolkningen og det jævne borgerskab iagttage en mere stabil mode, idet brudekjolen indtil slutningen af forrige århundrede ikke adskilte sig synderligt fra den almindelige festdragt, der for kvindernes vedkommende enten var egnsdragten eller en sort kjole.
Faktisk er der eksempler på, at kvinder på landet så sent som i 1940'erne er blevet viet i en sort brudekjole. Der skal dog nævnes at de kvinder, der giftede sig i en sort kjole, bar hvidt slør.
I slutningen af 1940'erne og begyndelsen af 1950'erne blev det med ét moderne med brudekjoler i lyse pastelfarver – rosa, lyseblå eller lysegrøn.
I 1970'erne, hvor det i mange kredse ikke var in at være feminin, var brudekjolerne meget enkle, men i løbet af 1980'erne blev det store skrud atter legalt, og bruden begyndte igen at blive pyntet efter alle kunstens regler.
Engsdragter bruges stadig meget i bl.a. Norge, Skotland, på Færøerne og i Grønland. Brudeparret vælger selv hvilke traditioner, de mener passer til deres temperament og personlighed.
Læs mere om bryllup: