Bryllupsfotograf til moderne bryllupsfoto
Bryllupsfotograf til unikke bryllupsbilleder. Vi tilbyder, som alle andre seriøse bryllupsfotografer, landsdækkende bryllupsfotografering. Vi er uddannede fotografer, og har stor erfaring fra mange sjove og hyggelige bryllupper bag os. Et bryllup er noget helt unikt, at følge et brudepar en hele dag, og se dem gløde på deres store dag, er noget helt specielt.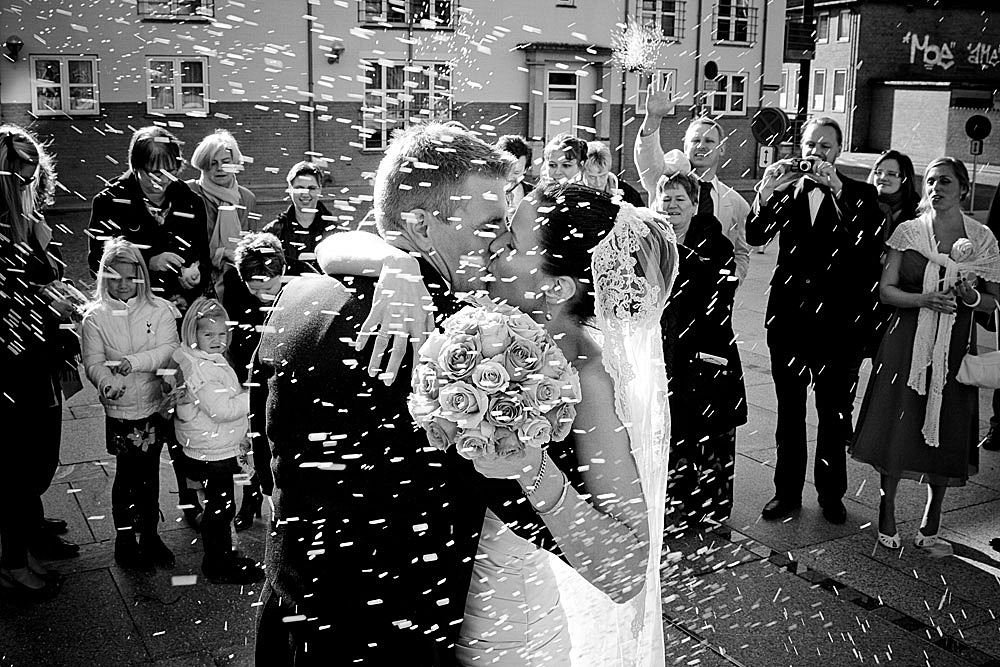 Bryllupsbilleder med kant og kreativiet
Bryllupsbilleder skal i vores optik have både kant og kreativitet. De skal være på personlige og unikke. De skal lugte af fotografens lyst til at lave noget unikt og spændende. Brudeparret skal have billeder, der både viser brudeparrets store dag fortalt i billeder, men også har et look, der er vores med den kendte og flotte billedbehandling. Vi er din professionelle bryllupsfotograf.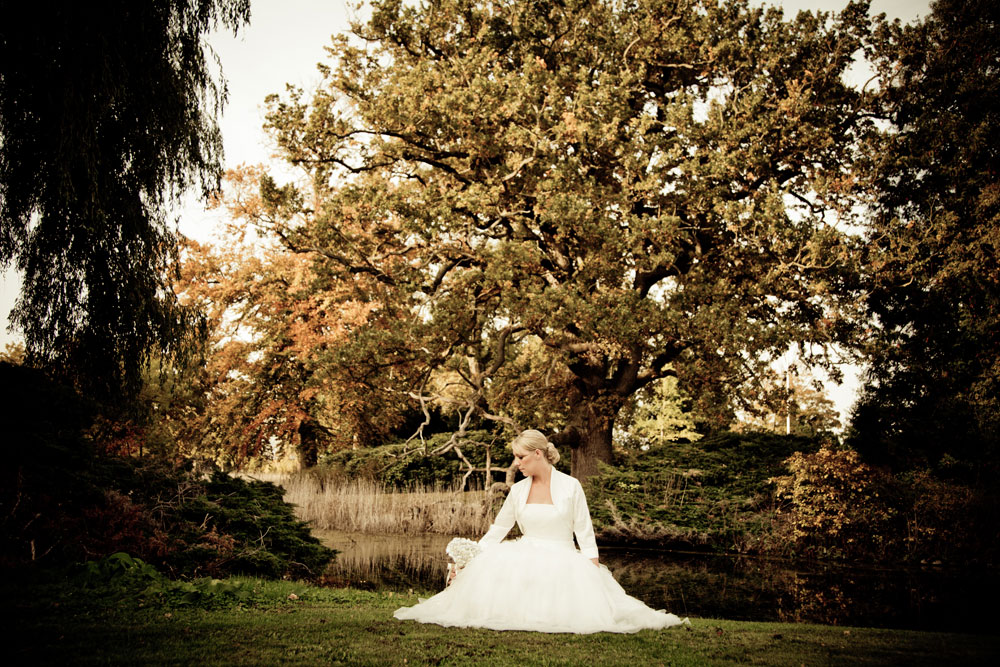 En bryllupsfotograf der vil fremad
Får os er det ikke nok "bare" at lave bryllupsfoto. Vi vil gerne forsøge at lave portrætfotograferingen, som fotokunst. Billederne skal være noget helt specielt og brudepar skal kunne genkende sig selv i vores billedstil. Det giver os stor glæde når brudepar elsker vores arbejde og værdsætter vores flotte bryllupsfotos. Smid os en mail og hør mere om hvad vi kan tilbyde jer, som bryllupsfotograf.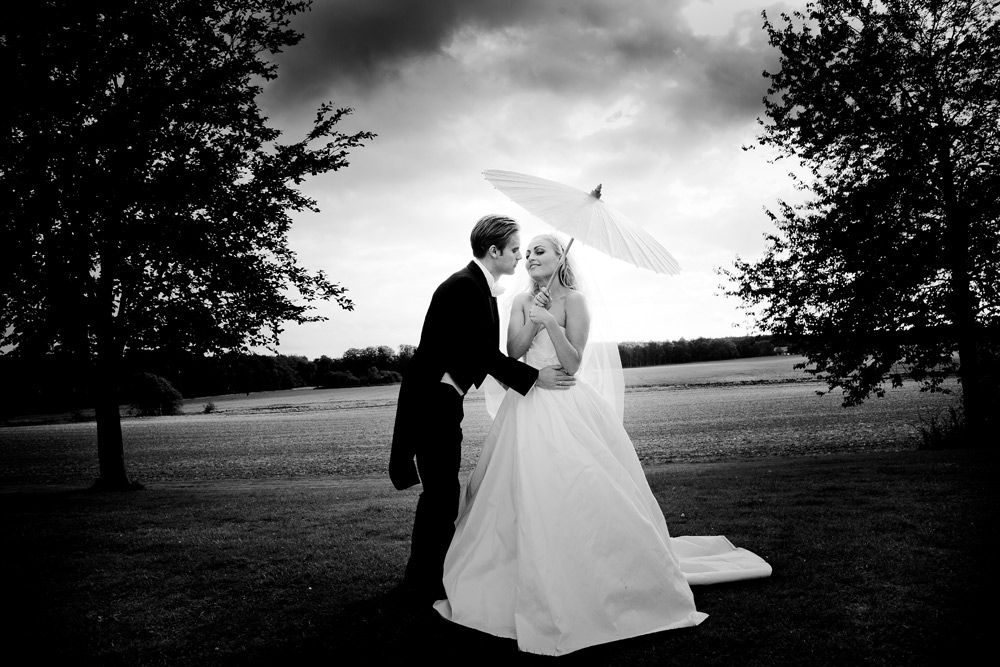 Husk på at brylluppet ikke kan laves om
Et bryllup er en stor dag, og bryllupsbillederne er derfor det eneste bevis fra den største dag. Derfor skal i sikre jer, at jeres bryllupsfotograf er professionel og også kreativ. Alle kan tage billeder af et brudepar, men ikke alle kan lave spændende bryllupsbilleder, da det kræver enorm overskud og arbejde under det tidspres, der altid er under et bryllup. Vi garanterer jer en super og professionel kvalitet og flotte bryllupsfotos. Læs mere om os her på siden.