'Jeg ser stjerner', skal den franske munk Dom Perignon have sagt, da han sidst i 1600-tallet ved et tilfælde opfandt champagnen. Måske er det derfor, at så mange af os vælger den boblende drik, når vi skal fejre noget.
Mellem 3 og 4 glas mousserende hvidvin drikker vi danskere hvert år, og langt de fleste nedsvælges på årets sidste dag. Men det er synd at begrænse brugen af champagne til en enkelt dag om året. Rigtig champagne er nemlig en fremragende ledsager til god mad.
Bryllupsfotograf. Skal I giftes og vil I gerne have en serie smukke, kreative, skarpe og personlige billeder fra dagen?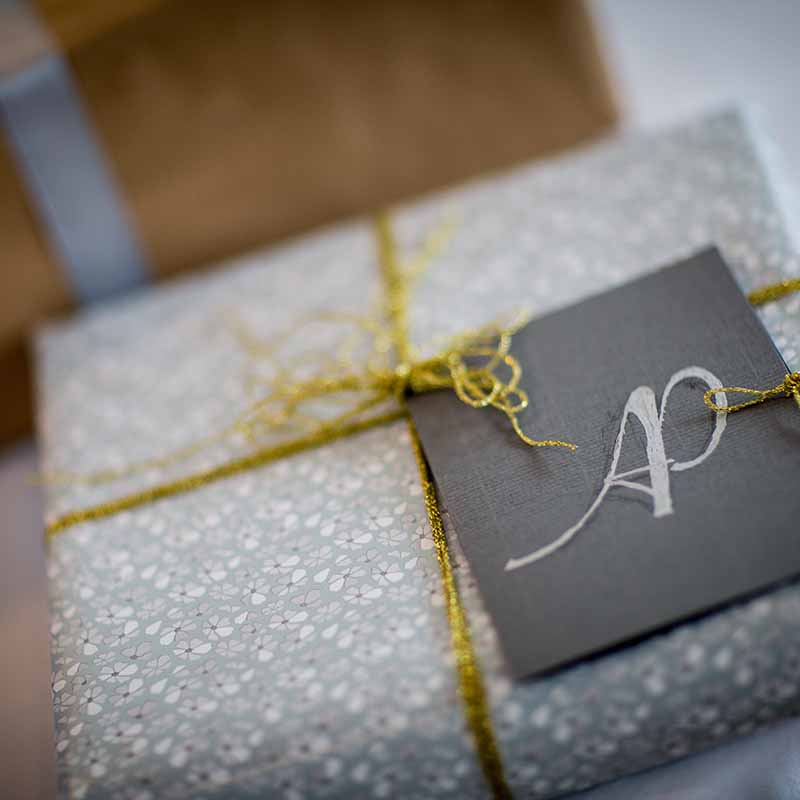 Sådan skal champagne serveres!
Afkøl altid champagne til 6-7 grader, før du serverer den.
Champagne bør aldrig åbnes ved stuetemperatur. Så frigives boblerne alt for hurtigt og vinen skummer op og bliver hurtigt flad.
Champagne bør aldrig åbnes ved stuetemperatur. Så frigives boblerne alt for hurtigt og vinen skummer op og bliver hurtigt flad.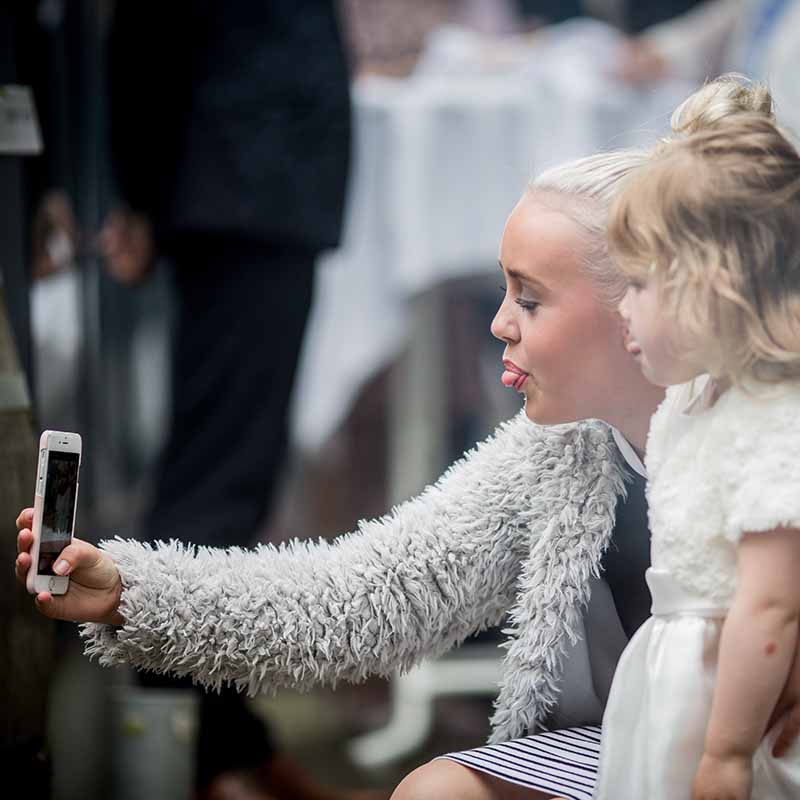 Lad aldrig propperne smælde
Fjern først foliet, løsn ståltråden, hold om flaskehalsen med en serviet og drej så flaske og prop modsat hinanden. Forsigtigt! Proppen skal ikke flyve af med et smæld, men give slip med et stille suk.
Hæld forsigtigt op uden at skumme over
Overlad det blot til uvidende blærerøve og diverse Formel 1-vindere at ryste flasken og oversprøjte alle de omkringstående. Du ved bedre – det drejer sig om at holde på boblerne længst muligt. Skænk først lidt i hvert enkelt glas, så der er plads til det første livlige skum, og fyld derefter op, til glasset er trekvart fyldt.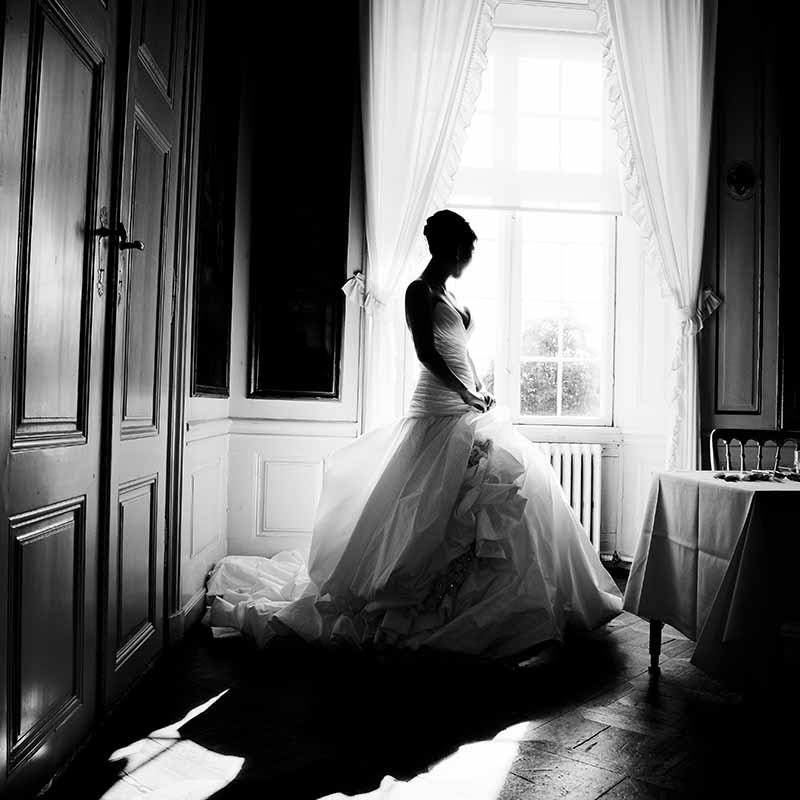 Flade eller høje glas
På film ser man altid de flade Marie Antoinette-glas (efter sigende formet over kejserindens ene bryst), og de kan da være meget pæne, men de duer ikke at drikke af. Brug istedet de høje slanke glas, gerne med en lidt snævrere top end bund – de holder bedre på boblerne.
Sabel eller ej?
Efter sigende opfandt russiske kosakker metoden, fordi de ikke havde tålmodighed (eller dannelse) til at gøre det rigtigt. Skal det endelig være, så behøver du såmænd ikke ofre flere tusind på en specialfremstillet sabel. Du kan sagtens bruge en stor køkkenkniv. Fiffet er et finde 'syningen' – den aflange stribe i hele flaskens længde, hvor flaskeglasset er føjet sammen. Fjern først folie og ståltråd. Lad den tykke side af knivbladet/sabelklingen køre et par gange langs striben og slut af med at føre bevægelsen helt igennem, til klingen rammer kanten ved flaskehalsen. Har du ramt rigtigt, falder toppen af flaskehalsen af i et rent snit lige under flaskekanten – uden glasskår og uden særlig meget skumsprøjt.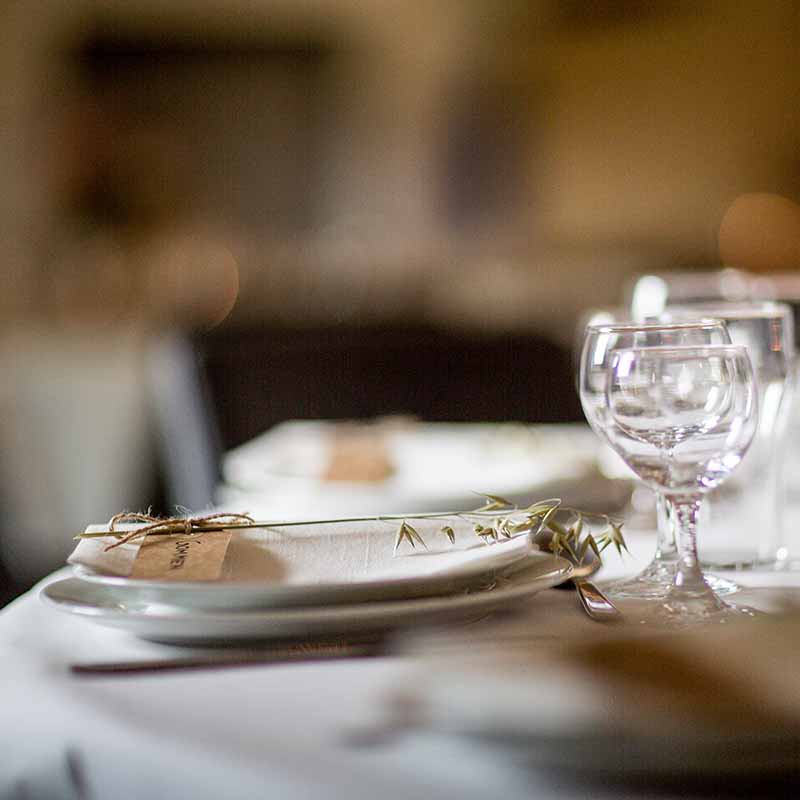 Champagne til nytår?
Som appetizer, til lette forretter og skaldyr: JA! Men som midnatsskål: NEJ! Brug en billig cava eller spumante som ledsager til rådhusklokkerne – gæster og smagsløg er som regel så bedøvede, at de ikke kan smage forskel alligevel. Og gem den gode årgangschampagne samt et par østers eller noget kaviar til dagen derpå. Bobler er fremragende til en let andendags-brandert og 'det gode fra havet' er som skabt til at genoprette saltbalancen efter en hård dags nat.
Cava eller champagne?
Størsteparten af den mousserende hvidvin må ganske vist i følge EU (og jaloux franske vinbønder) slet ikke kaldes champagne. Den betegnelse er reserveret mousserende vin fra Champagne-området omkring Reims nord for Paris. En mere korrekt fællesbetegnelse er skumvin. I Spanien kalder de den cava, i Italien spumante, i Tyskland sekt og på Krim, i Rumænien og Bulgarien af og til champanskij. Selv i Frankrig må al mousserende vin ikke kaldes champagne. I bl.a. Alsace og Bourgogne laves cremant – en mousserende vin med et lavere kulsyretryk, lettere bobler og uden de samme finesser som rigtig champagne. Metoden er ganske vist nogenlunde den samme i alle tilfælde, men smagen er bestemt ikke.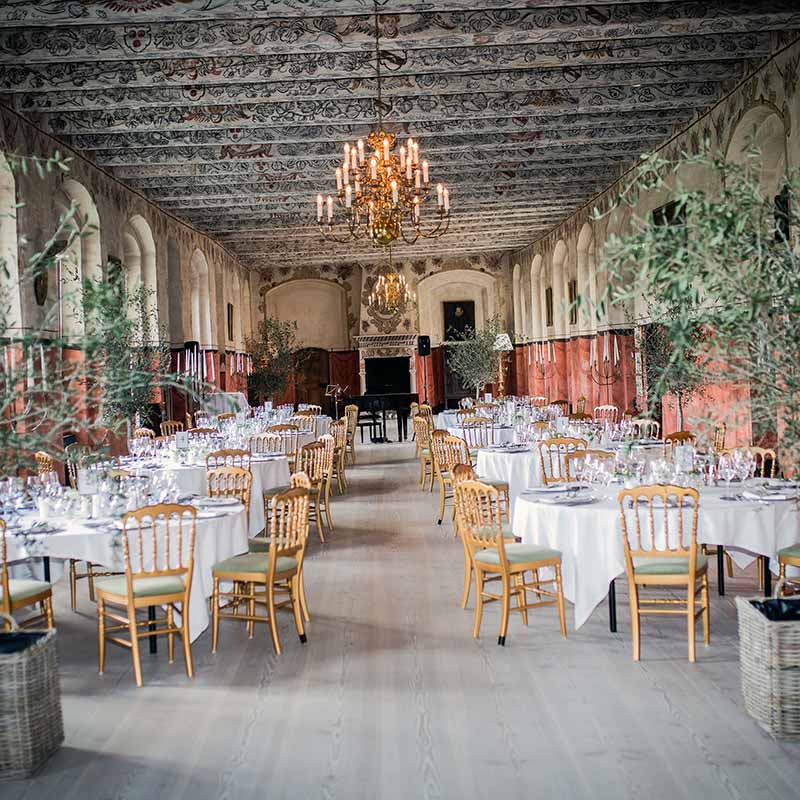 Cava
Cava laves der særdeles hæderlige udgaver af i Spanien, hvoraf især Freixeneits Cordon Negro (65 kr. i Irma) og Gran Baron (65 kr. i SuperBrugsen) synes at have ramt danskernes smag. Men også her er der forskel på, om boblerne skal indtages til mad eller kransekage. Er det til kransekagen, så anbefaler indehaveren af La Cava, der ikke overraskende har specialiseret sig i drikken af samme navn, en L'Herreo fra Raventós I Blanc til ca. 110 kr. Er der tale om en appetizer eller en let forret falder valget på en Aliguer fra Agusti Torrelló. Mange cavaer er ofte enten knastørre eller hvinende søde, men her er der tale om en god balance. Det gælder i endnu højere grad Aliguers Gran Riserva-storebror. Den koster hele 165 kr., men har også lagret i 36 måneder, og er med sin cremede elegance perfekt til skaldyr eller sushi.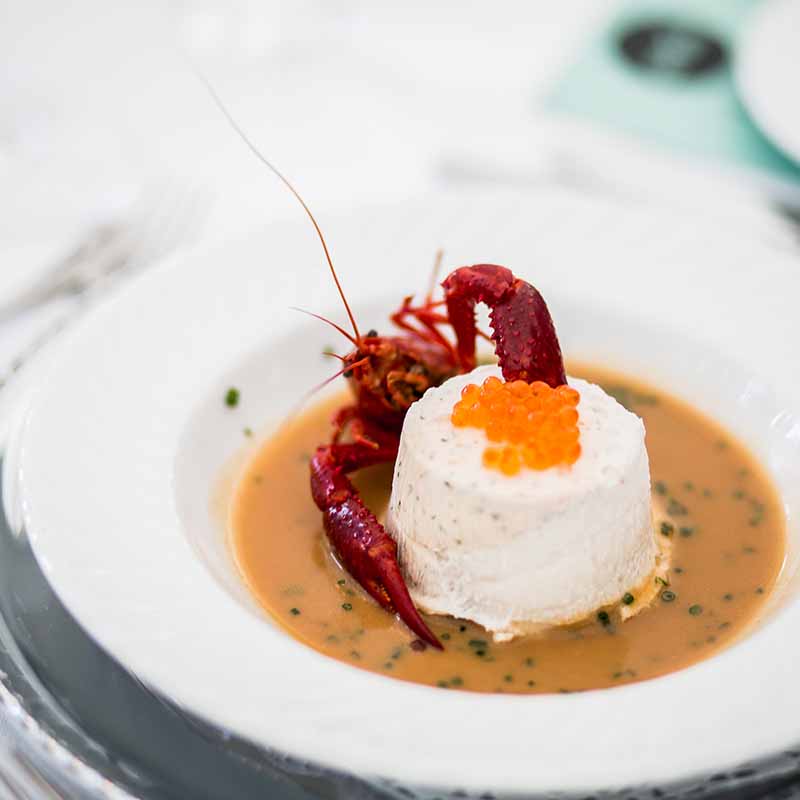 Cremant
Cremant betyder egentlig 'let skum' og var oprindelig betegnelsen for en type champagner, hvor der blev brugt både mindre sukker og mindre gær ved andengæringen – med deraf mindre tryk i flasken. Men i 1975 gik producenterne i Alsace, Bourgogne og Loire sammen om at lave nye regler, så cremant fra de tre områder i dag laves med samme tryk som almindelig champagne og med bestemte krav til høstudbytte, druekvalitet og høstudbytte. I de bedste tilfælde kan cremanterne sagtens nå op på siden af de mere almindelige non-vintage champagner, men til en noget lavere pris. F.eks. Cremant d'Alsace fra Kuentz-Bas (ca. 120 kr.) og Cremant de Bourgogne(Albert Sounit fra 105 kr.), begge i Højbro Vin.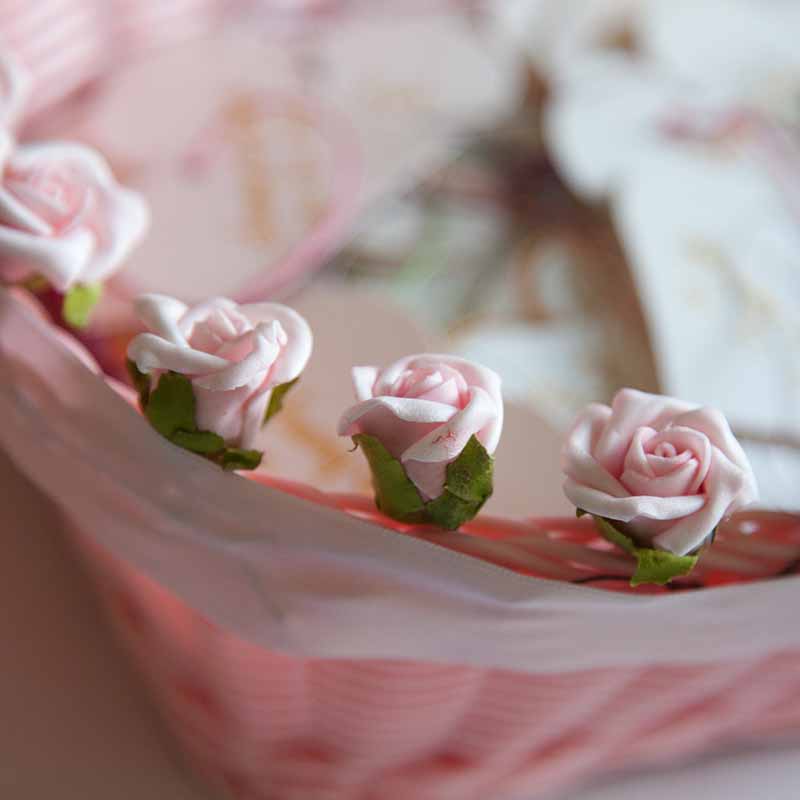 Spumante
Spumante fra Italien har den fordel fremfor langt de fleste champagner, at de kan drikkes til kransekage. Og det er immervæk i det selskab, at flertallet først møder champagnen.
Ved flere tests, foretaget af Berlingskes forbrugerredaktion med denne særlige kombination for øje, var det netop spumanter, der fik topkarakter, bl.a. fordi de går fremragende i spænd med sød kransekage. Fem stjerner er gået til både Asti Riccadonna, der fås i Bilka og Dansk Supermarked til omkring 60 kr. og Asti Toso Dolce (over 50 kr. i ISO). Den absolutte bundscorer ved samme lejlighed var en Soviet Classic til nogenlunde samme pris, der fik 0 stjerner og betegnelsen 'ildelugtende'.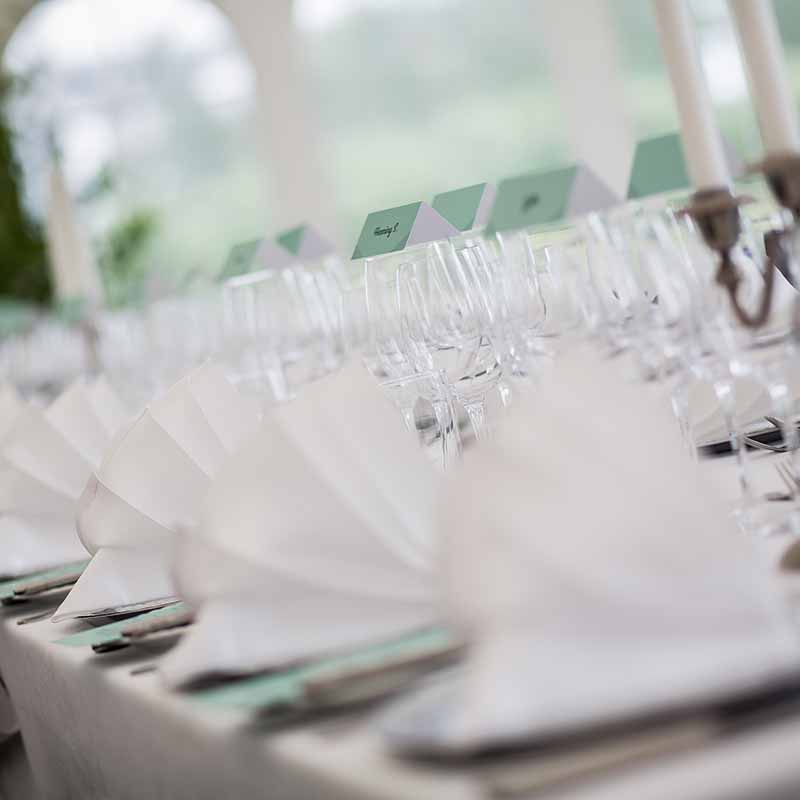 Moët eller Den Gule Enke
Drikker man kun mousserende vin nytårsaften, kan det være svært at smage forskel. Og er man ydermere typen, der er sanseløst beruset inden klokken slår 12, er der ingen grund til at servere andet end simpel skumvin. Men har man en gang smagt rigtig champagne – og siden årgangschampagne – så er der ingen vej tilbage til de oftest alt for søde og klistrede skumvine. Så hvorfor ikke springe ud i det?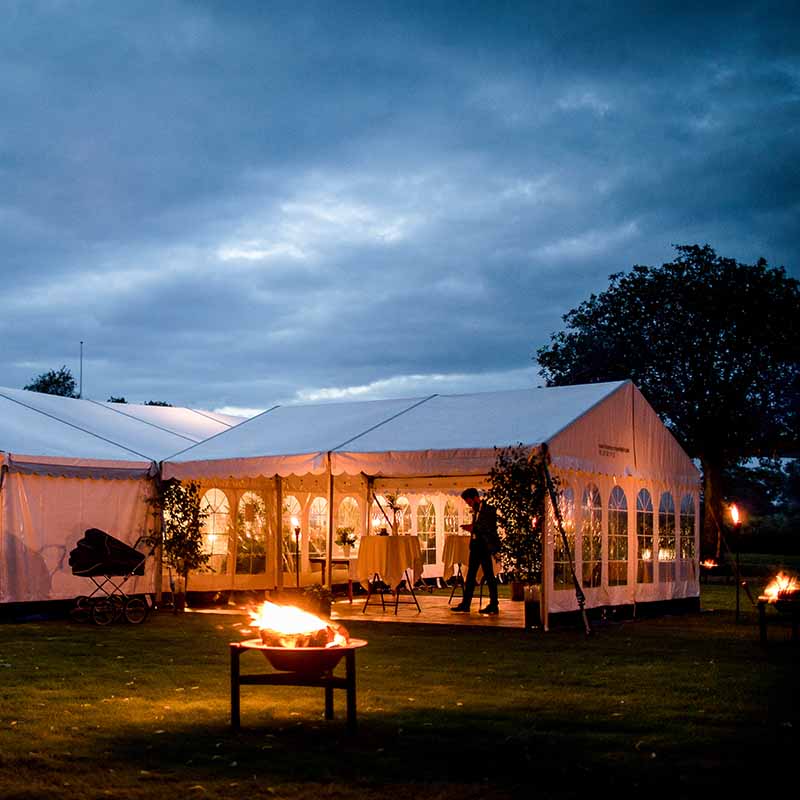 Man kan jo starte med en standard-cuvée, en såkaldt non-vintage (ikke-årgangs)-champagne. De udgør 80% af produktionen og er derfor er langt den mest almindelige måde at indtage sine bobler på. Fremstillingsmetoden er ikke langt fra de andre skumvine. Ved al vinfremstilling omdannes sukkeret ved gæring til alkohol og kulsyre. Hvis kulsyren ikke slippes fri, er den mousserende. For at fange kulsyren foretages endnu en gæring i en lukket beholder. Når beholderen åbnes, gør kulsyren sig fri i små bobler.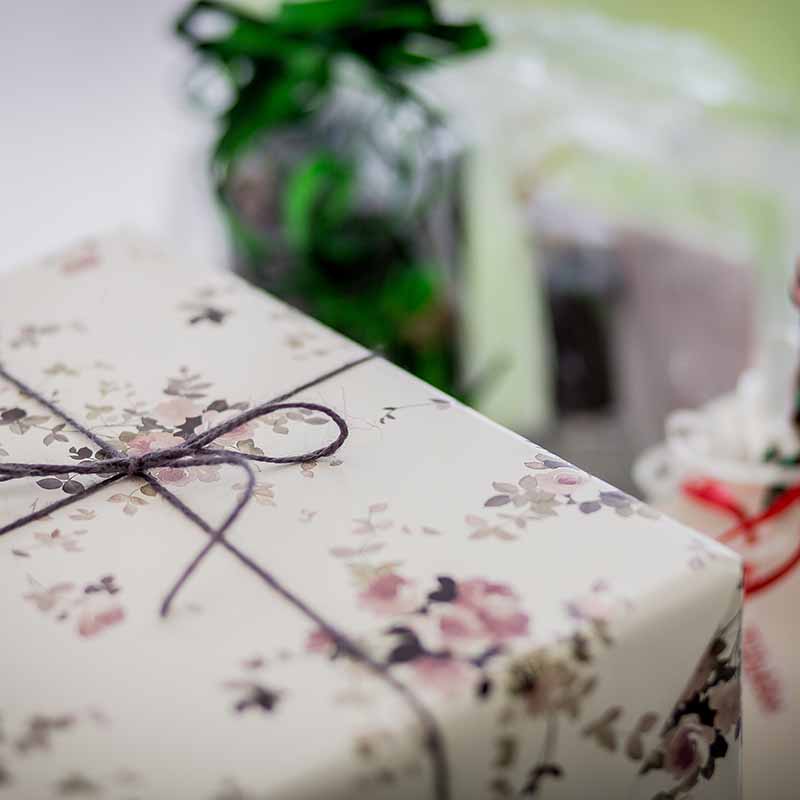 Ved de fleste skumvine foretages de to gæringer i store tanke, og vinen hældes til sidst på flaske under højtryk. (I slemme tilfælde tilsættes mosten simpelthen bare bobler, lidt ligesom i en sodavandsmaskine!).
Men ved den berømte methode champenoise, som munken Dom Perignon altså skulle have opfundet, er det kun førstegæringen, der sker på tank (gerne i egefad). Andengæringen, hvor der bl.a. tilsættes sukker, sker i den flaske, som vinen sælges i. Efter endt andengæring fjernes bundfaldet (degorgement) ved at flaskehalsen i den omvendt vendte flaske fryses, så bundfaldet danner en lille prop, der kan skydes ud, inden proppen slås i.
Ved en blindsmagning, som AOK deltog i, blev de ti mest udbredte standard-champagner testet, navne som Moët & Chandon, Roederer, Pol Roger, Pommery, Veuve Clicquot, Bollinger, Charles Heidsieck og Taittinger. Priserne på disse non-vintage champagner går fra små 220 til omkring 300 kroner.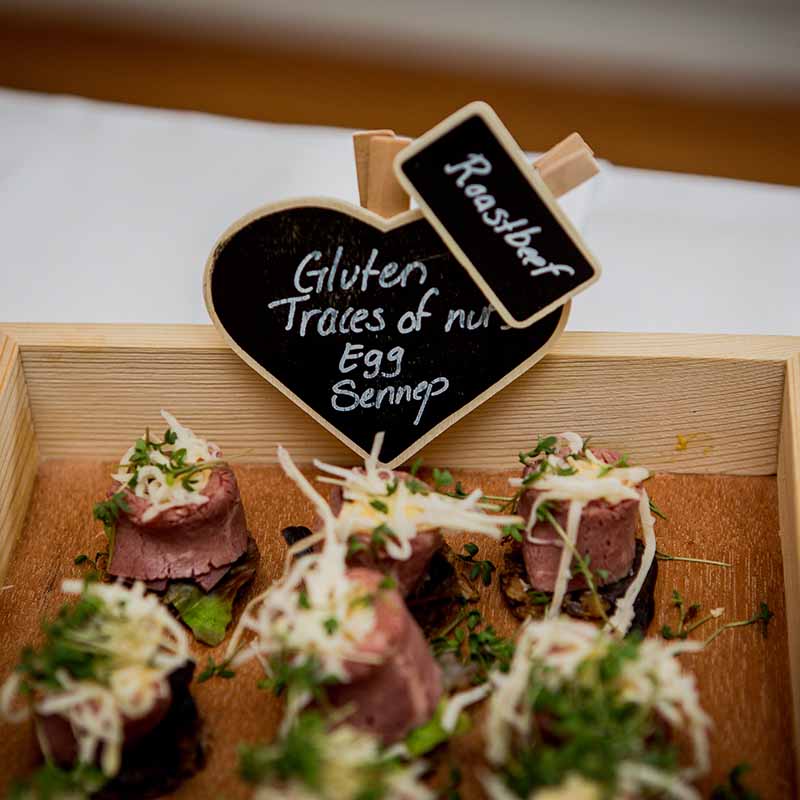 Blandt de ikke så erfarne var der stor begejstring for Moët & Chandons Brut Imperial. Moët & Chandon er giganten blandt champagnehusene og laver harmoniske og omgængelige vine, der ikke gør nogen fortræd, men taler til alle ganer og derfor hurtigt ender med at blive lidt kedelige. Ikke uventet var der hos de professionelle langt større begejstring for Bollinger Special Cuvee, der dog er præget af så stor kompleksitet i næse og smag, at den er svær at sætte til mad.
Skal du booke en bryllupsfotograf?
Spørgsmål til Spørg en bryllupsfotograf
Tips og tricks til bryllupsfoto shoots
Det går bedre med en anden af danskernes yndlinge, Veuve Clicquot Ponsardin, også kendt som Den Gule Enke.
Den har blandt professionelle, især i Danmark, fået et lidt kedeligt ry – måske fordi den er så kendt? Ved denne smagning gik Enken med sin vanillenæse og cremede og kraftige karakter med den lange smag næsten helt til tops og ved den efterfølgende middag demonstrerede hun, at fisk og foie gras er glimrende ledsagere. Den Gule Enke er set til lidt over 230 kr. i SuperBrugsen, men tilbudene varierer fra uge til uge.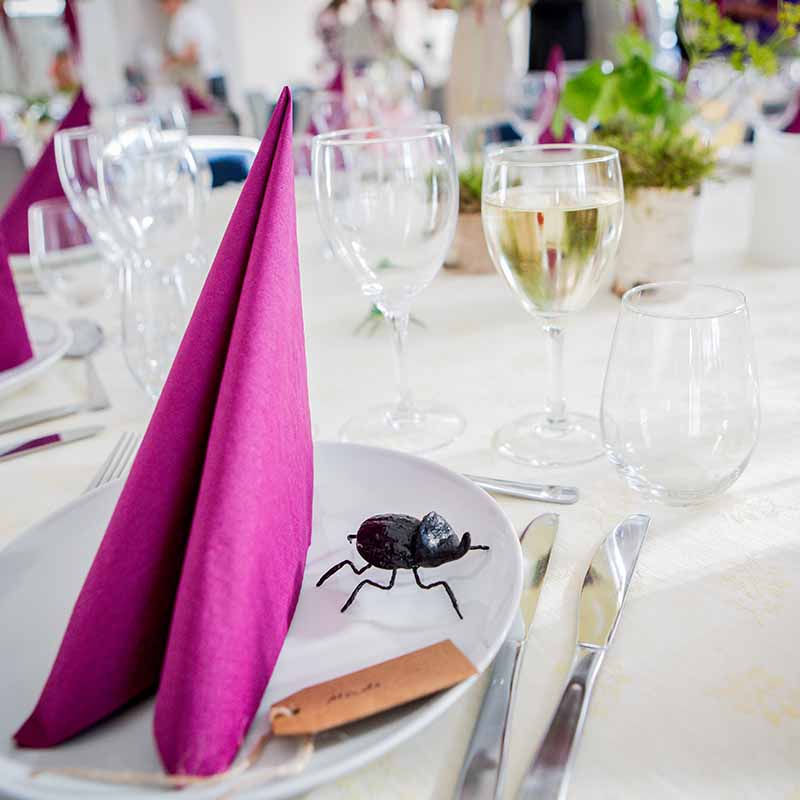 Har man fået mod på at vove sig længere ud, så burde interessen koncentrere sig om nogle af de små huse. I første række de senere års dårligst bevarede hemmelighed, nemlig Jacques Selosse. Denne både økologiske og biodynamiske vin gærer på egetræsfade og minder lidt om store hvide bourgognevine. Meget koncenteret, ekstremt fyldig og lang i smagen. Selosse fås ikke så mange steder, men både L'Esprit du Vin og Weinart fører den.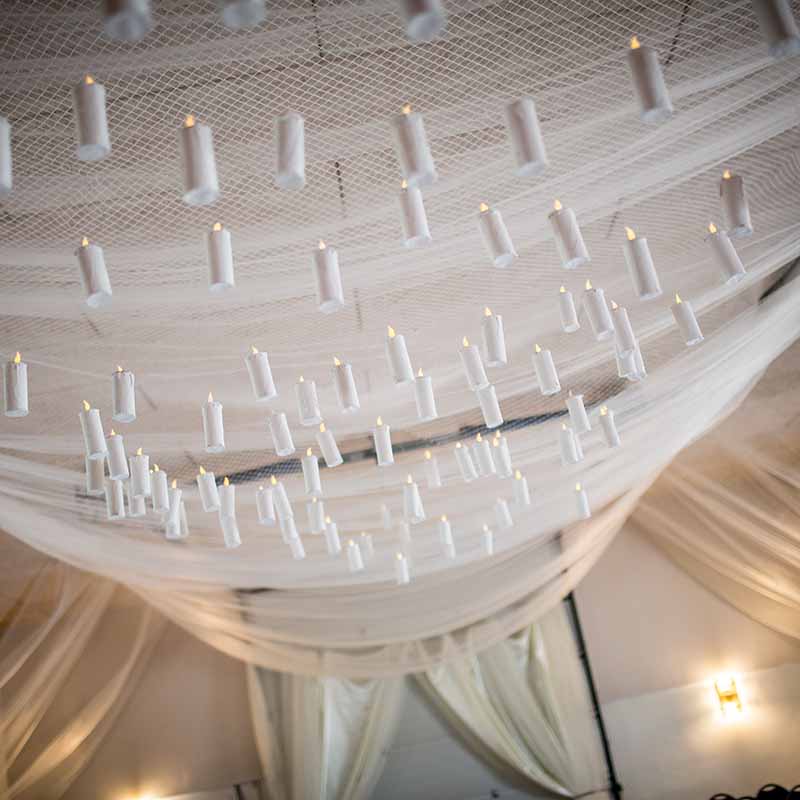 Årgangschampagne
Helt i top er de såkaldte årgangschampagner, der med tiden udvikler meget komplekse smags- og duftnuancer. Chardonnay-druen har det med at udvikle mindelser om ristet brød. Pinot Noir får biskuit-præg. Andre får en speciel smag af hasselnødder og let bitre valnødder, chokolade, kakao, blomster, vanille og trøffel. Andre vine føles som at gå ind i en gammeldags kaffehandel.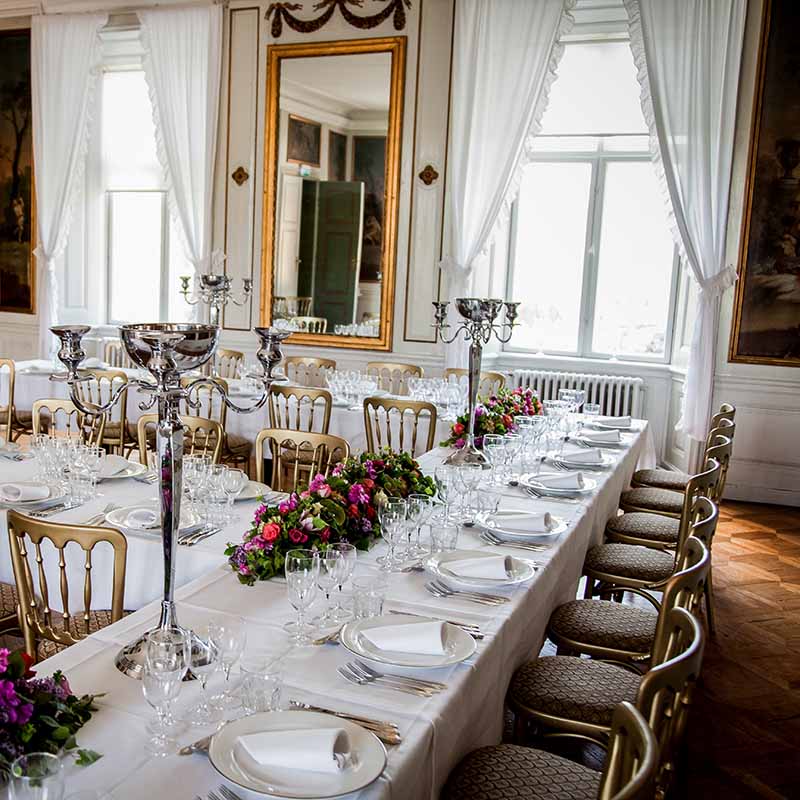 Eksperterne skændes til stadighed om, hvilken årgang og hvilken champagne, der er bedst. Svenskeren Richard Juhlin har smagt sig igennem adskillige tusinde champagner siden 1986 og udgav i 1999 champagne-biblen '2000 Champagnes', hvor han bl.a. giver sit bud på dette århundredes bedste champagner.
Nummer 1 er en Krug fra 1938. Selv har jeg smagt Krug Collection fra 1961, som Juhlin havde på en 20. plads, og det er simpelthen noget af det flotteste, jeg har været med til. Trøffel og foie gras i smagen, skov, hav og kælder i næsen. En utrolig lækker cremet konsistens i munden og en fantastisk lang smag. Nu er Krug 1961 ikke for almindelige menneskers pengepung, men indenfor rækkevidde er senere top-årgange som f.eks. 1990.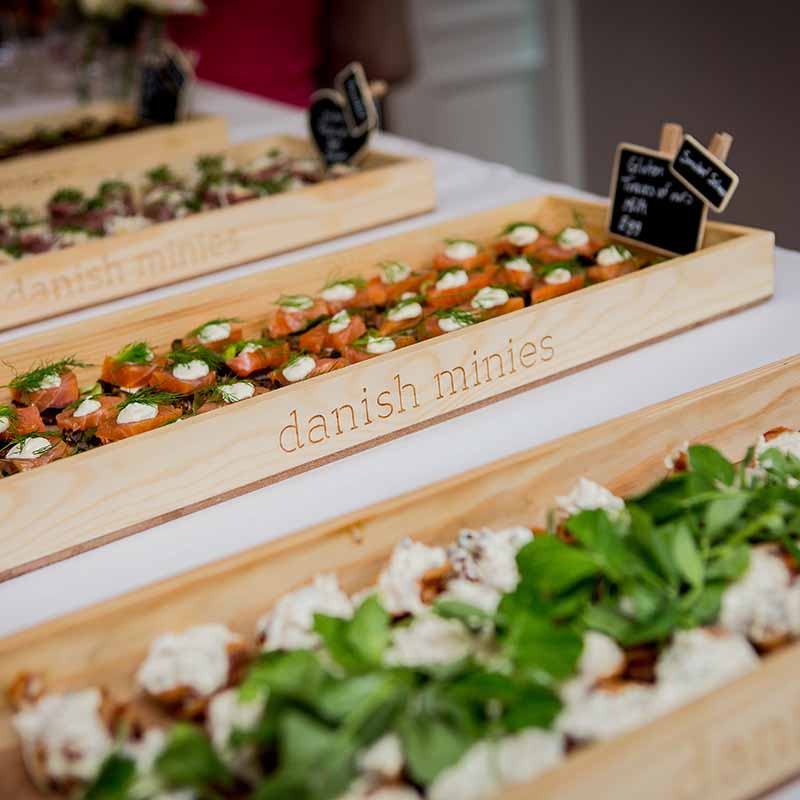 Prisen på årgangschampagne varierer også alt efter hvilket år, druerne er høstet. Det står producenterne i Champagne frit, om de vil erklære et år 'vintage'. Det giver nogle meget ujævne champagner, men her er de årgange, som hovedparten af eksperterne er enige om har været gode generelt (der er selvfølgelig også forskel på producenterne indbyrdes):
1995, 1993, 1990, 1989, 1988, 1985, 1983, 1982, 1981, 1979, 1976, 1975, 1973, 1971, 1966, 1964, 1961, 1959, 1953, 1952, 1949, 1947, 1928, 1921, 1911 og 1904
Årstal fremhævet med fed er femstjernede årgange (før 1970 er kun medtaget de femstjernede).
Årgang 1990, 1982, 1971 og 1947 regnes generelt for århundredets bedste, så nu ved du hvorfor James Bond i de tidlige film altid bestilte Dom Perignon '47.
Læs flere gode bryllupshistorier:
Gilleleje Badehotel
Gl. Skovriddergaard
Gørdinglund Herregård
Graceland bryllup
Gram Slot bryllup
Harridslevgaard Slot
Havreholm Slot
Tisvildeleje
Helsingør bryllup